No Results Found
The page you requested could not be found. Try refining your search, or use the navigation above to locate the post.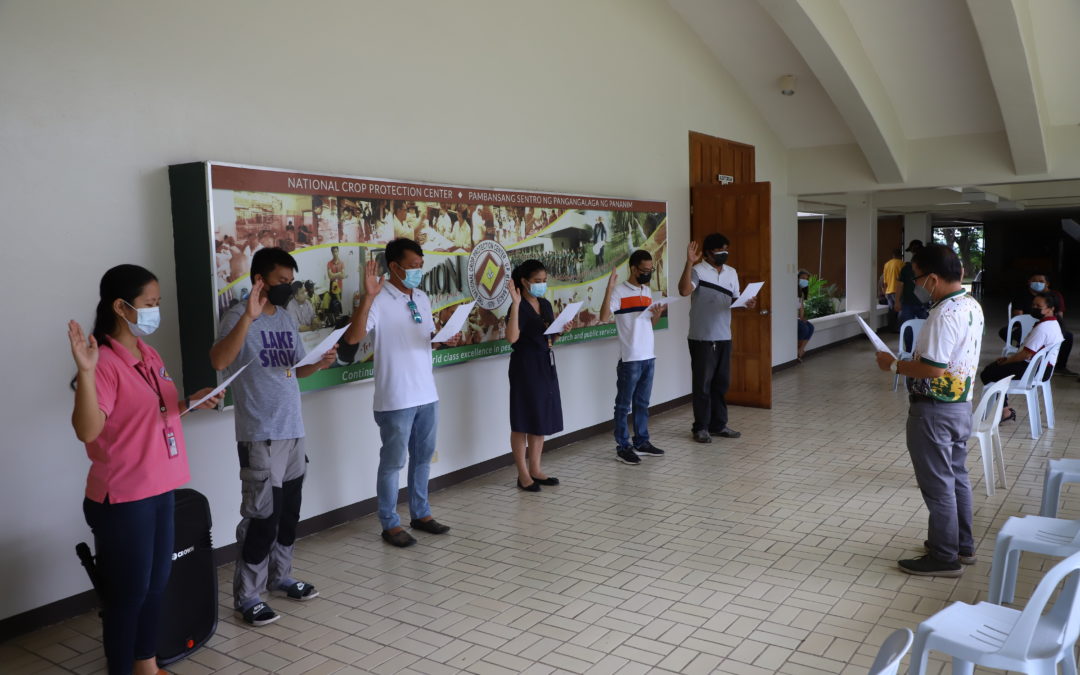 Four newly hired and two newly promoted personnel of the National Crop Protection Center (NCPC) took their oath of office on 13 July 2021 in a ceremony held at the NCPC Main Building. The newly hired personnel are Ms. Charlotte H. Hagosojos (University Extension...
Twelve NCPC staffs virtually trained sixty Agricultural Extension Workers(AEWs) from the Bicol Region on Integrated Pest Management for Vegetables last22-25 June 2021. The Agricultural Training Institute-Regional Training Center Vled this Training of Trainers to...
These are pest management technologies developed by the Center to address specific pest and disease problems in various crops or agricultural situations in the country.   
Laboratories
Biological Control Laboratories
Bacteriology Laboratory
Entomology Laboratory
Molecular Laboratory
Mushroom Laboratory
Mycology Laboratory
Nematology Laboratory
Pesticide Residue Laboratory
Vertebrate Laboratory
Virology Laboratory
Weed Science Laboratory
NCPC offers training and seminars to provide knowledge and skills related to crop protection and personal development. Aside from the regular training such as Refresher Course and the monthly seminar series offered by NCPC, the Unit also creates and customizes training as needed by the requesting party.
Lorem ipsum dolor sit amet, consectetur adipiscing elit, sed do eiusmod tempor incididunt ut labore et dolore magna aliqua. Ut enim ad minim veniam, quis nostrud exercitation ullamco laboris nisi